These are places of particular interest to me. I've visited and studied these places in hopes to find any paranormal activity that might occur there.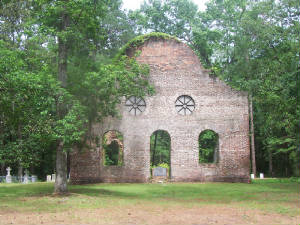 Photo copyright 2005 C. Tutas
Located on the dirt Parker's Ferry road in Jacksonboro off of Hwy 64 on the way to Walterboro, South Carolina.
The Pon Pon Chapel was the first Episcopal church in St. Batholomew's Parish, established in 1706.